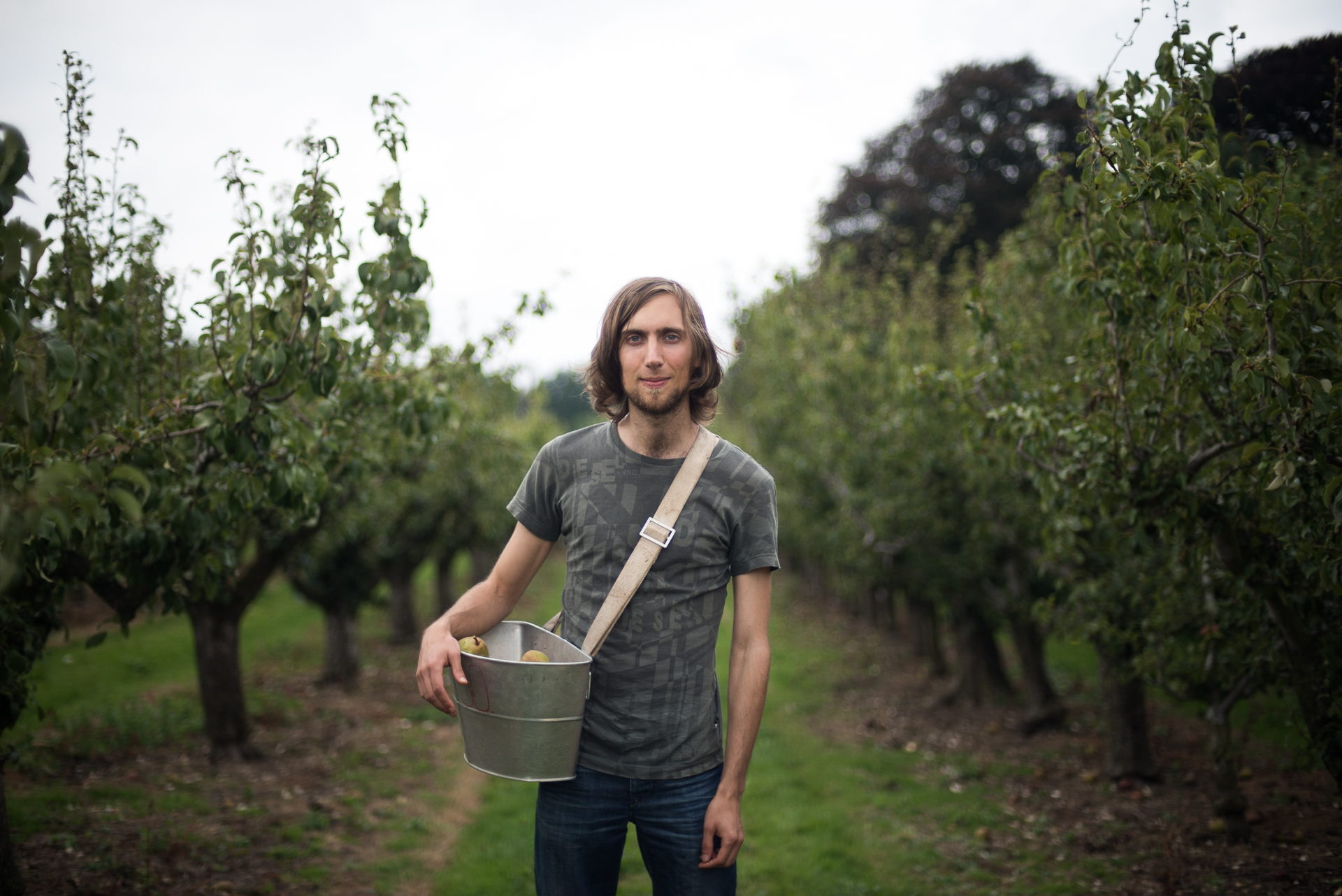 13 Dec

Client Profile – Feedback

Feedback is a non-profit campaigning organisation focusing on issues related to the food system – particularly food waste. I first came across the organisation's work in 2014, when I first started my project on avoidable food waste.

Having documented organisations in London, rescuing food that was destined to be thrown out by supermarkets and market stalls, I wanted to go further up the supply chain, where the waste being produced was even less visible.

I reached out to Dan and Martin, who at the time were responsible for running Feedback's Gleaning Network – a national network of volunteers mobilised to gather unharvested food from farms across the UK, that might otherwise go to waste.

The main reason for this food being left on the trees or on the ground is because of unfair supermarket practices – primarily cosmetic standards, but also last-minute order changes or cancellations, leaving the farmer with no alternative but to let the food rot in the ground or on the trees.

The food saved by the volunteers is mainly redistributed to local charities that use it to feed vulnerable members of the community.

I went on to document a few gleaning sessions – the gathering of beautiful, perfectly edible pears, apples, cabbages, beans, parsnips and cauliflowers – all rejected by the supermarkets.

The issue of food waste is complex, and has so many layers and contributing factors, and consequently so many ways of having a positive impact! During my contniued exploration of the issue, I documented the activities of some of their other campaigns – such as The Pig Idea and Disco Soup (community feasts).

A while later members of the Feedback team contacted me to ask if would be able to produce some short videos for them – similar to the ones I had produced for UKTV's Good Food programme.

They were one of several organisations across Europe taking part in an EU-funded programme called EFFECT (Europe Fights Food waste through Effective Consumer Training), which aimed to develop ways for adults to easily learn about food waste – how it's caused, and what they can do about it.

Each video aimed at showing what could be done with some of the most widely wasted food items within the EU – such as offal and bread.

They went on to commission me to photograph some of their community feasts – one in London, at the Castle Climbing Centre, and a larger event in Manchester that included stalls, workshops and video screenings.

Both events aimed at engaging the general public on the issue of food waste in a fun and engaging way, with the Disco Soup being about attendees collectively preparing and eating a meal, made using food that would otherwise have gone to waste. And of course it wouldn't be a disco without music!

They are a fantastic organisation doing really important work, with great people working for them. I'm very grateful for all the oportunities I've had to work with them, and to document their activities.

To find out more about the great work Feedback is doing, visit the Feedback website.

If you would like short videos made to promote your organisation or campaigns, or photos taken of your activities, members of staff or events, then give me a call on 0790 454 9919 or email me at [email protected].