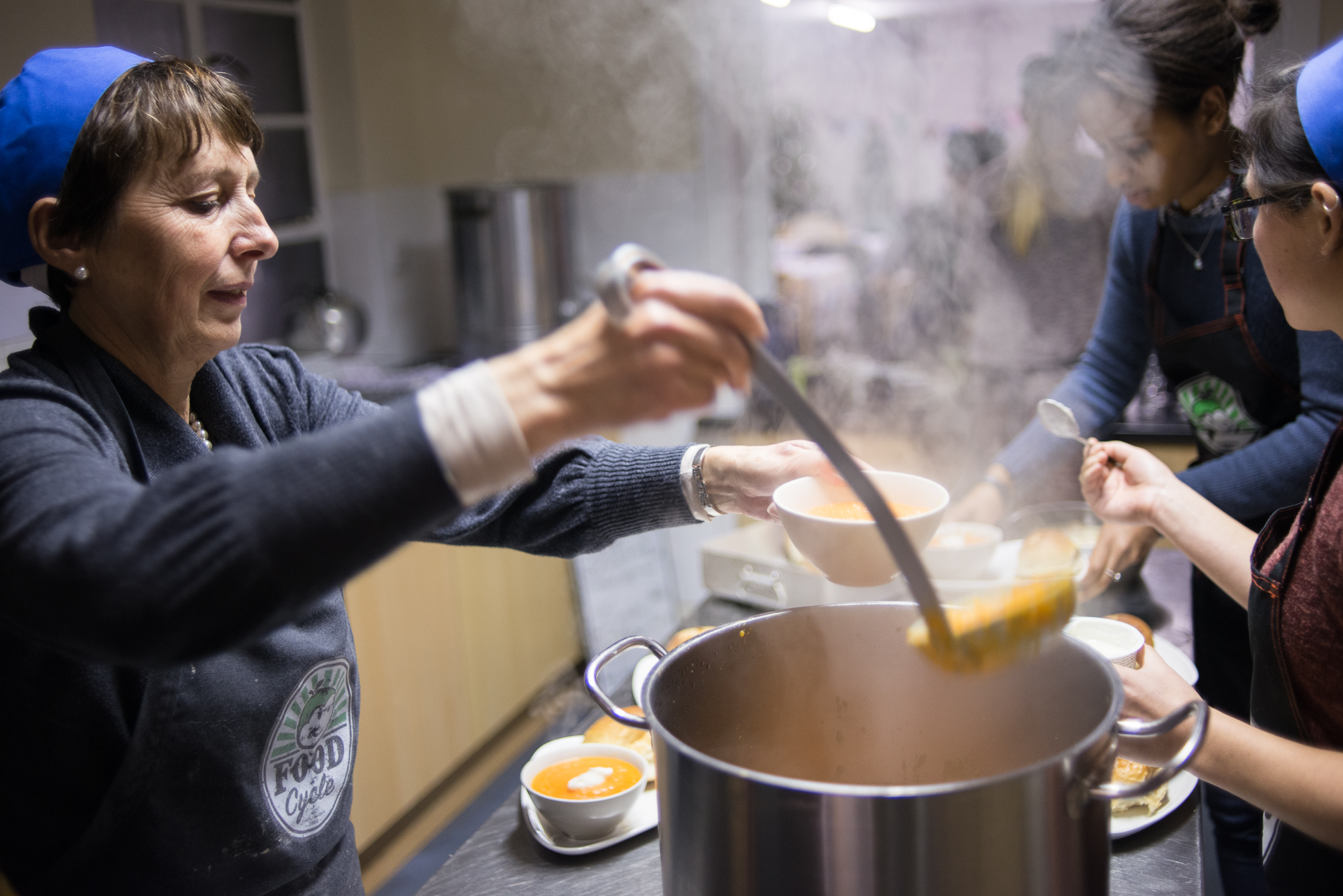 30 Jul

Documenting FoodCycle's activities across the UK

For the past few months I've been carrying out a commission for FoodCycle – an organisation that "builds communities by combining volunteers, surplus food and spare kitchen spaces to create nutritious meals for people at risk of food poverty and social isolation."

FoodCycle has hubs run by volunteers throughout the UK, and I was given the job of visiting 6 of them – capturing them in action, as they prepare a nutritious, vegetarian 3-course meal with ingredients gathered from local markets, retailers and supermarkets – providing vulnerable members of the community with a much needed meal, and a supportive, social space.

It was interesting to see how each hub functioned – influenced by factors such as the number of volunteers they had, the type of people who came for the meals, the type and amount of food they were able to obtain, as well as the space they had available to them.

I've been aware of FoodCycle's work for a few years now, and never cease to be impressed and inspired by the work of their volunteers – it's great to see people coming together to help other, more vulnerable members of their community.

The work I produced was for use in the organisation's Impact Report, which they create every year. If you would like to find out more about the organisation, the impact it's having, and read the report, then visit the FoodCycle website.