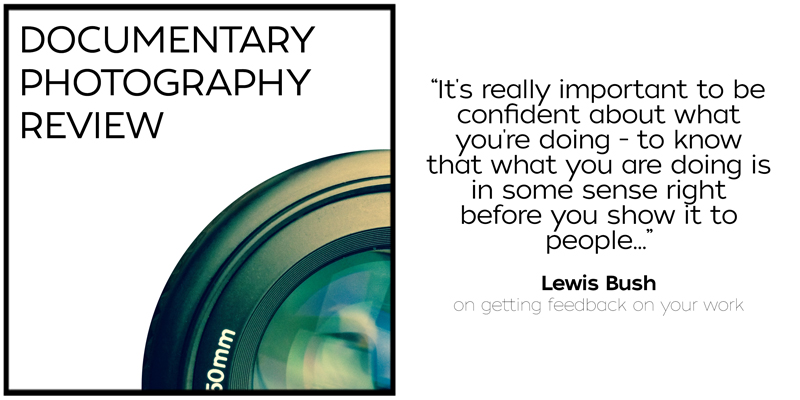 08 Jan

Introducing Documentary Photography Review – The Podcast!

December saw the launch of the first ever Documentary Photography Review podcast – a project that aims to interview documentary photographers from across the globe – to discuss their evolution and experiences as a photographer, as well as a recent body of work and sources of inspiration.

The key focus is on those photographers who document stories local to them – be it where they are a long-time resident, or their country of origin. Giving the podcast this kind of focus is motivated by the desire to bring attention to under-reported or unreported stories playing out on our doorstep that deserve to be documented and have a light shone on them.

All stages of the production of the podcasts have been challenging and time-consuming, but as I am sure co-presenter Rebecca Enderby will testify, it has at the same time been a very positive and rewarding experience. I have learnt new skills and am refining others, and hope that very quickly the podcasts will be of a very high quality in terms of the content and the benefit the listeners extract from each episode. And of course I appreciate greatly the opportunity to interview and learn more about photographers who are producing interesting and engaging work, on a diversity of really interesting stories – to witness their passion for their chosen career and art form first hand, and hear how they went about exploring the stories they have documented.

A new episode is released on the 1st and 15th of every month, and you can download and subscribe to the podcast via iTunes or listen to them and download them via the Documentary Photography Review website.

Feedback is always greatly appreciated, as we are striving to refine our processes and improve what we produce.