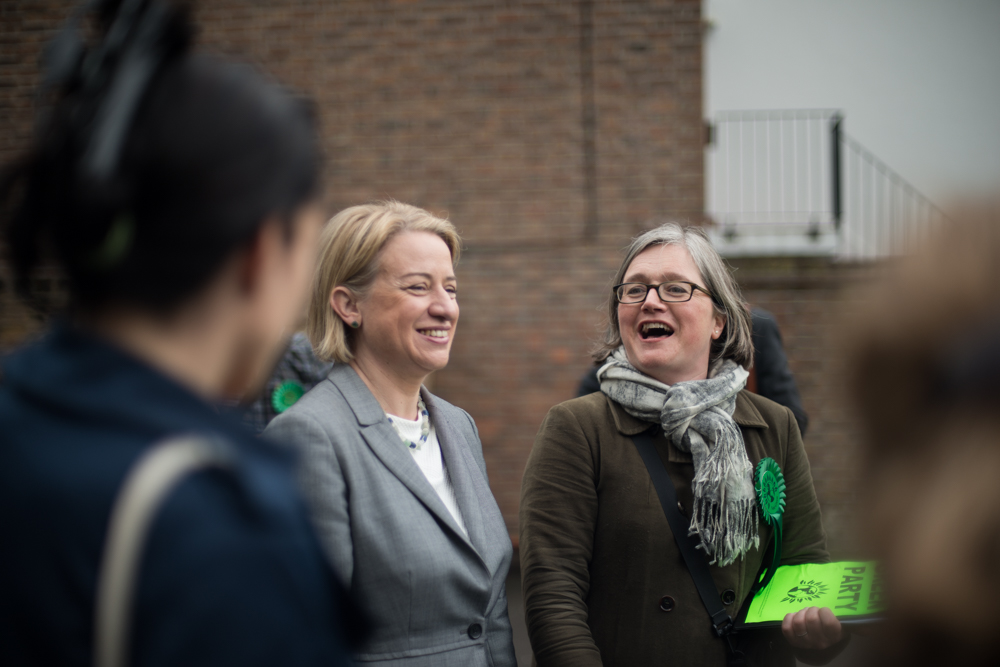 05 May

Natalie Bennett, Leader of the Green Party visits Islington

On Sunday I was asked if I could photograph Natalie Bennett during her visit to Islington, London, where she was supporting local Councillor and Green Party parliamentary candidate, Caroline Russell.

This was the last weekend of Caroline's campaign, and the turnout was great – lots of local volunteers giving up their Bank Holiday Sunday to support the Green Party and Caroline in their bid for more votes in the upcoming general elections.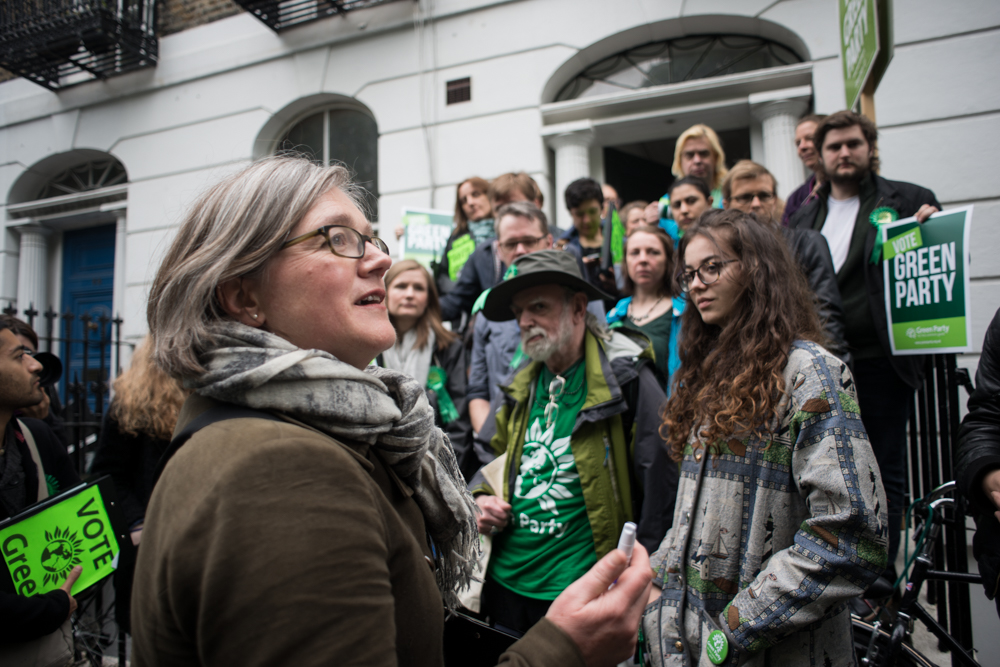 Natalie arrived soon after we left the house – meeting us at the Highbury Clock for a few photos and a chat to the volunteers.
It's an intense period for everyone involved in the elections, but especially the leader of the parties – not least because of all the social engagements they must attend, and the need to maintain an unflinching facade of composure, positivity and passion.
Natalie was elected leader of the Green Party in September 2012, and so this is the first general election she has had to steer the Green Party through – no easy task, especially with a surging membership and greater mainstream media coverage.
A journalist and editor, Natalie's been active in developing policy on issues ranging from the abolition of the Corporation of the City of London to the rights of asylum-seekers and sex workers, and on top of her duties as the party leader she is standing in Holborn and St. Pancras for this year's election.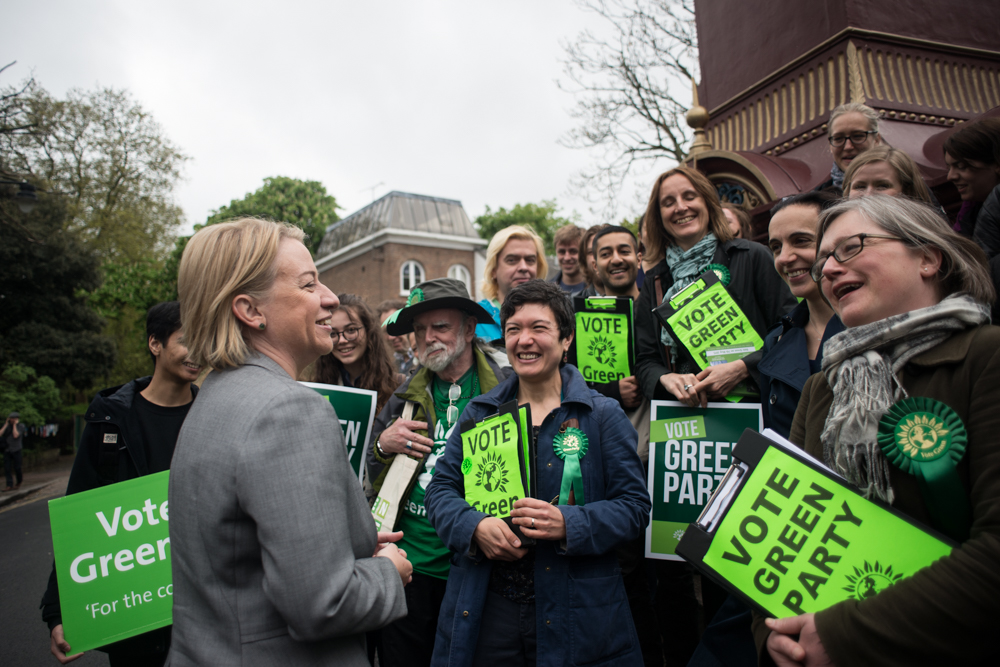 Natalie, Caroline and some Green Party volunteers went on to visit Andover Estate near Finsbury Park, meeting with the heads of the residence committee, and shown round all the great initiatives being carried out on the estate – including a plant nursery, a clothes bank and internet radio station/show (listen to interview with Natalie).
It was really impressive to see the residents making such an effort to forge a real community, and to provide the young people with a variety of engaging and educational activities.
Collectively, and despite various issues and setbacks – including a lack of support from the local council, they have really achieved a great deal in making Andover Estate a more positive environment for kids and residences as a whole.
One other challenge party leaders have to deal with is of course the fact that everyone they meet on the street or on their visits wants to have their photo taken with them!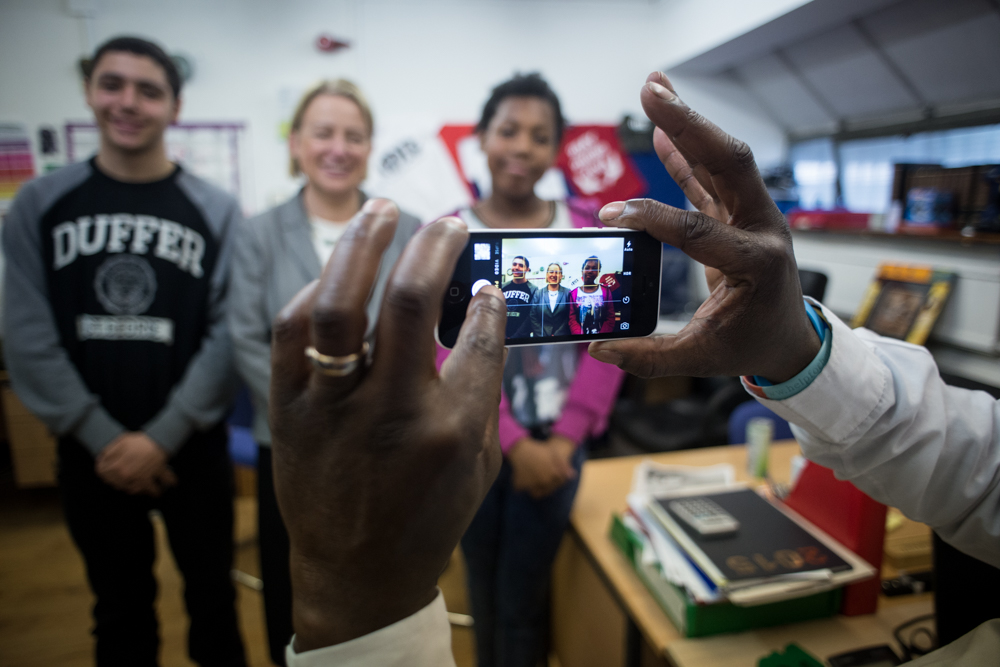 The 2015 general election promises to be a pivotal moment in British politics and for the UK as a society. The Green Party is the only party that represents the needs of the people, the environment – both globally and nationally, and the animals of these islands, so why not support the common good, and support the Green Party!