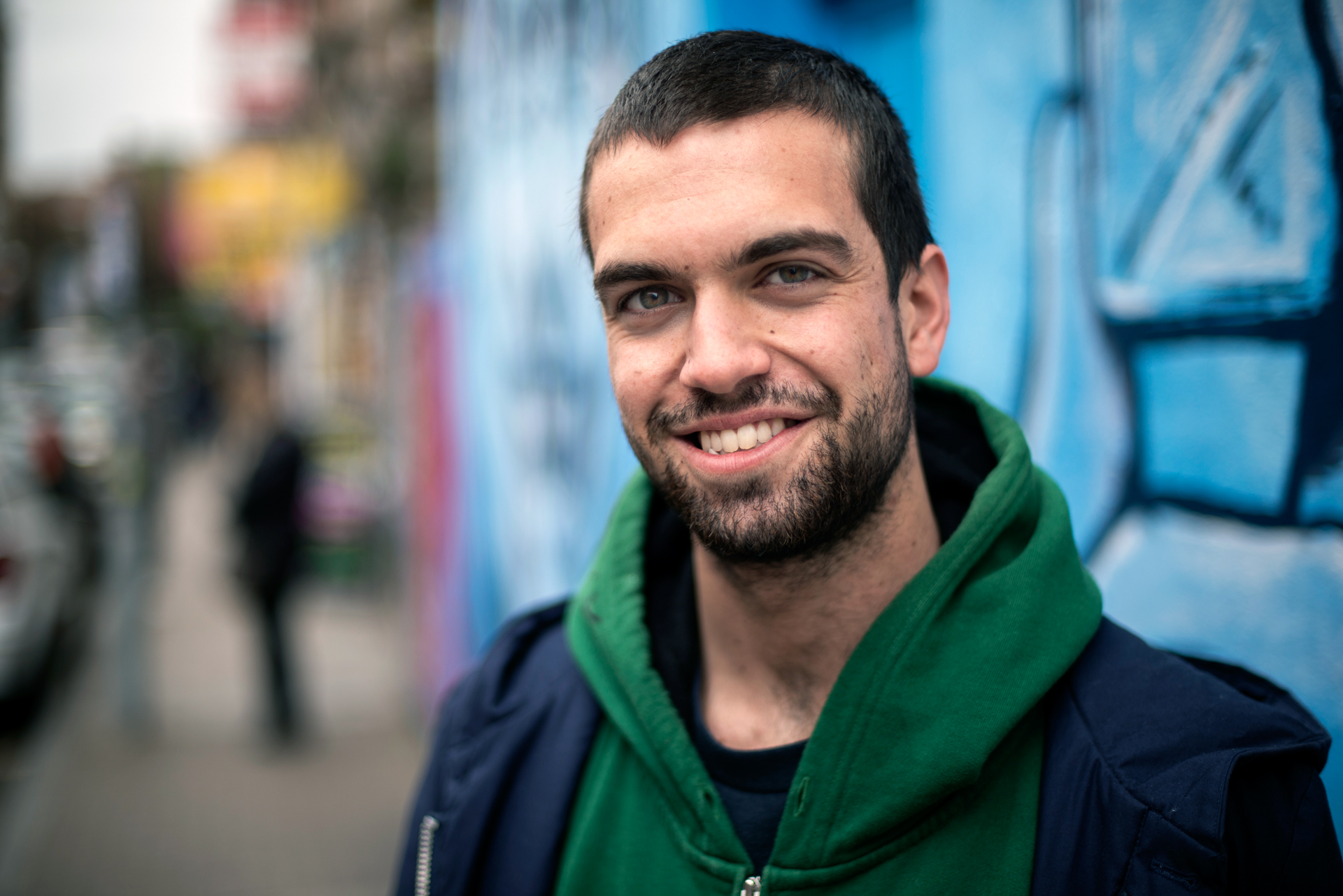 10 Dec

Carlos for DataQuest – Photo of the Month, November 2018

I've photographed a few people for DataQuest – a US-based company running an online learning platform focusing on data science, and on this occassion it was Carlos from Barcelona, and a newcomer to London.

Every so often DataQuest creates profiles of past students for their website, and so the brief was to take headshots of Carlos with a natural smile and bright, interesting background.

The client wanted the shots to be taken with natural light only, so I met Carlos during his lunch break, my camera in hand, at the offices of the company he currently works for, in the heart of Shoreditch.

I navigated us through the crowded streets to various spots around the Truman Brewery area, and took images with a range of backgrounds – from graffitied walls to the hustle and bustle of Brick Lane.

There's no shortage of interesting backdrops in Shoreditch, but it's a challenge to avoid having crowds of people in your shot, destracting from the main focus of the image – the person I'm taking a headshot of. This is especially true at lunchtime!

The above image is one of my favourite from the shoot, and was one of the shots DataQuest themselves chose.

Some of the other work I've produced for DataQuest can be seen below.

If you need headshots or portraits for your company, then please get in touch – [email protected] or call me on 0790 454 9919.