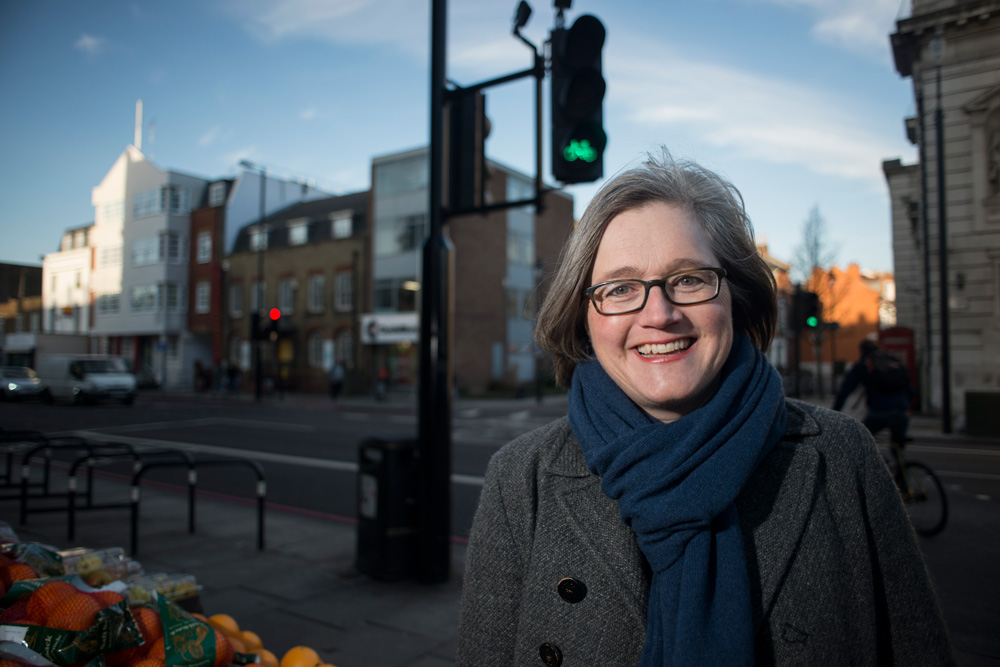 28 Mar

Photographing the Islington Green Party

I recently moved to the Clerkenwell area of Islington in London, and after joining the Green Party was asked if I would be able to take some portrait photographs of their Islington candidates.

It's given me some insight into the inner workings of the party, and of the UK political system as a whole.

The Green Party has Caroline Russell, the only opposition member in the Islington Council, standing for Islington North – currently held by Jeremy Corbyn (Labour). While Charlie Kiss is standing for Islington South & Finsbury, currently held by Emily Thornberry (Labour).

I used two different techniques for each candidate due to the lighting conditions on the days of shooting. For Charlie's portraits I simply used natural light, as the sky was overcast and so providing nice soft, balanced light. We were out leafleting the Clerkenwell area, near Angel, and I took what opportunities I could. Here's one of the portraits from that shoot: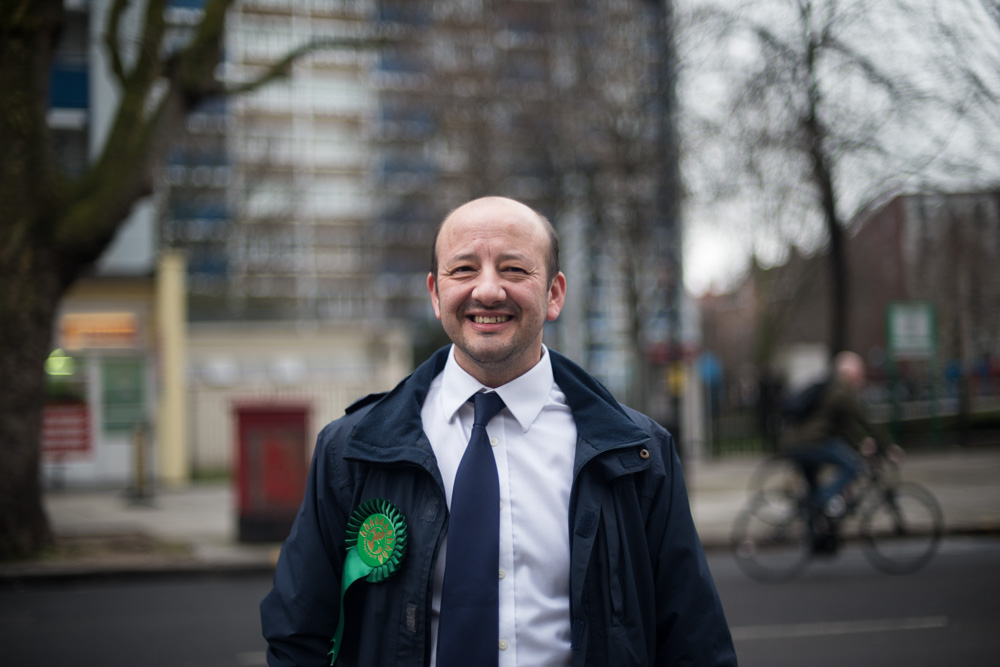 On the day I was photographing Caroline in Highbury, it was mid-afternoon on a sunny day with the sun fairly low in the sky, and so I had to use a single flash to allow me some degree of control over the lighting.
For the most part I would position Caroline in the shade, so as the ambient light was balanced and not affected so much by the changing intensity of the sun, as the clouds came and went, with my flash acting as the key light.
Here are some of the portraits from that shoot: